SKYPEAK MAINTENANCE SERVICES
is a trusted name for all your commercial or residential swimming pool services and waterproofing needs.
We have been steadily growing our client base directly in tangent with the growth of our reputation as one of Singapore's leading one-stop company for the construction and maintenance of your swimming pool and other essential home needs, including waterproofing and other repair works.
We are the reliable, go-to partner for both home and business owners when it comes to providing the best advice and solutions for a unique swimming pool design, tailored especially for different styles, requirements, lifestyle and budget.
We not only build impressive swimming pools, Skypeak Maintenance Services also offers a range of swimming pool maintenance solutions, so you can enjoy your pool safe and stress-free, just the way you should.
Though swimming pool construction, design and maintenance are at the forefront of our services, we also have built a solid reputation when it comes to waterproofing, leakage repair services, plumbing services, carpentry work, interior design and renovation, to give your home a look that is distinctly your own.
Professionalism
Skypeak Maintenance Services is a solid team of professionals who take pride in the quality of our output and our level of service. This professionalism extends to the most nominal aspect of our work and we take pride in that.
Affordability
Our rates are honest, transparent and competitive. Despite the high quality you get from us, you will be assured that we will not squeeze you dry as we also keep your budget in mind.
After Sales Services
We do not take your money and leave you high and dry. We stay true to our values of providing the best after-sales services we can possibly offer to ensure that you are satisfied with our services.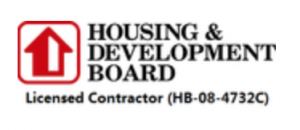 Skypeak Maintenance is Bizsafe certified and HDB approved contractor!
Skypeak Maintenance Services is proud and humbled to have successfully achieved bizSAFE certification, after a five-step assessment programme. In addition, we are also HDB approved contractor. We assure you that we will continue to pursue improvements to remain your go-to partner for all your swimming pool needs and waterproofing needs
Tell us more about your project.