You may be in need of a brand-new roof or you believe that your existing roof needs to be waterproofed. Either way. Skypeak Maintenance Services offers affordable, top quality services. Done right and with durable materials, waterproofed concrete roofs last a lifetime, saving you cash for repairs and replacements.
In Singapore, houses are mostly composed of tough concrete with apertures and capillary ceilings. These materials may vary in design and their durability depending on the installation method. Concrete, however, is easily exposed to cracks and gaps due to contraction and expansion, which allow for water seepage through these gaps. These cracks and gaps, if left unattended, will lead to water damage. In addition, due to extreme weather conditions, roofs and terraces in Singapore are more prone to damage, which eventually lead to water leakage inside buildings and homes. This is why roof waterproofing is essential, to keep the roof intact from water seepage. Roof waterproofing can be applied to your existing roofing materials.
Highly likely, most structures and buildings require waterproofing works as they are unlikely water-resistant on their own. Thus, you need to engage roof waterproofing services in Singapore – and you need a trusted company at that.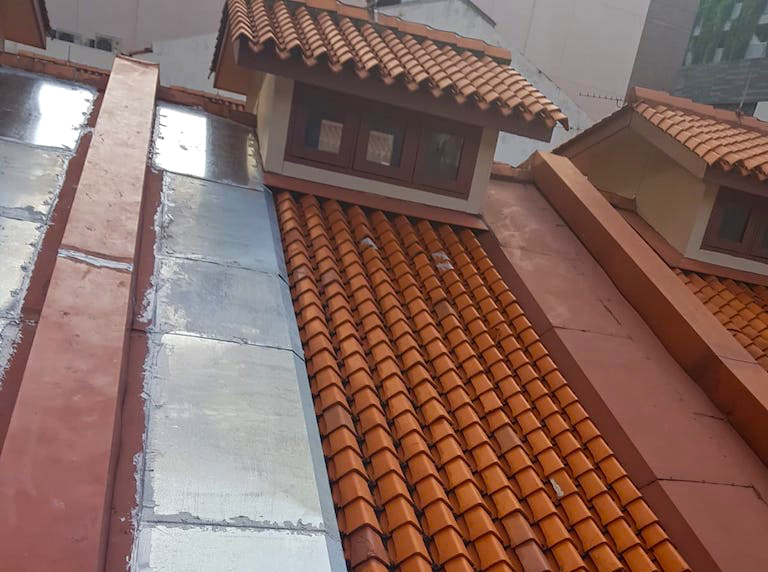 Advantages of roof waterproofing
The roofing of a building plays a crucial role in protecting the structure from extreme weather and environmental damage, including intense temperature and weather fluctuations, especially for the case in Singapore. If not accorded proper care and protection, your roof may not last as long as it ideally should. Waterproofing gives your roof the proper protection it needs. It helps you:
Avoid repair and maintenance expenses
Waterproofed roofs are afforded an extra layer of protection. Because of this, it can last for many years without needing constant repairs or maintenance works. In the long run, your wallet will thank you for such a wise investment.
Cut down on energy consumption and electricity bills
As it creates a layer of protection and cushioning for your building, roof waterproofing ensures that cool air is retained inside whilst keeping away the sun's heat. Thus, your air conditioning will not be overworked, significantly cutting your energy costs.
Strengthen the roof
integrity
Waterproofing gives your roof another layer of protection, therefore it is able to withstand various elements and prevent structural damage such as leaks. Your home or office building will last for a longer period of time. Waterproofed roofs have been known to last longer than non-waterproofed ones.
Get in touch with us for a high quality, affordable and stress-free roof waterproofing in Singapore.
+65 8168 5713
Request a Free Quote for
Roof Waterproofing Services Today