If your concrete swimming pool's deck is visibly discoloured, uneven or simply unsightly, then you need to get it checked as soon as possible. The longer these types of damages are left unattended, the worse it will be for you in the long run.
Over time, it is normal for concrete pool decks to disintegrate, especially with Singapore's unsettlingly intense, scorching heat. Cracking or pitting along your pool deck, or even across the pool itself, is not only aesthetically exasperating, it also has long-term implications that might cost your more bucks in the future than having it repaired pronto.
Perhaps you are finally keen on getting those unsightly cracking fixed, or maybe you have finally decided that this is the perfect time for you to remodel and add on to your pool deck space. Skypeak Maintenance Services, Singapore's trusted team of designers, guarantees to build your dream pool deck that is both aesthetically to your taste and functional.
Your swimming pool is a precious investment. But like most investments, it depreciates due to factors beyond your control. A once-pristine concrete pool deck that was your crowning glory in days past would eventually crack and become an eyesore. If you are embarrassed to show off your swimming pool to your guests, then it is time to do something about it. Resurfacing would be a wise option. Repair your pool deck, without absolute concrete replacement, through our variety of pool deck repair options. Your pool deck can get its much-needed facelift with new designs, colors or texture that complements your taste – and impresses your guests.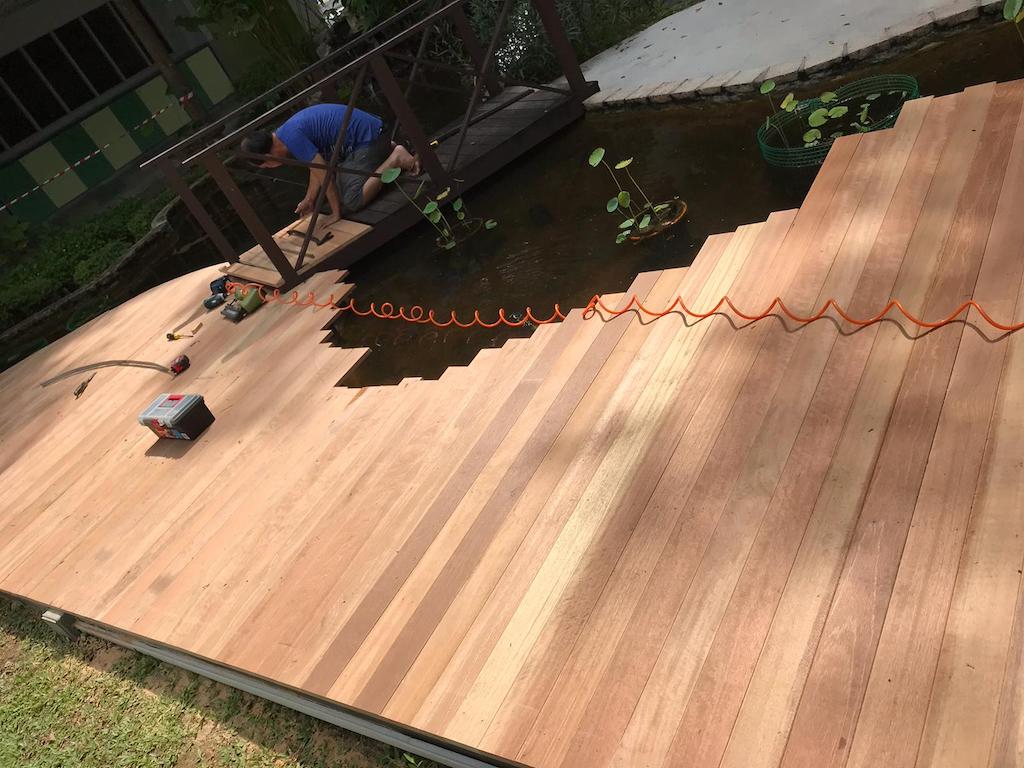 Get in touch with us for a high quality, affordable and stress-free swimming pool deck repair services in Singapore.
+65 8168 5713
Request a Free Quote for
Swimming Pool Deck Repair Services Today